Next generation software for the private markets
Modern fund and portfolio management solutions with investor servicing at its core.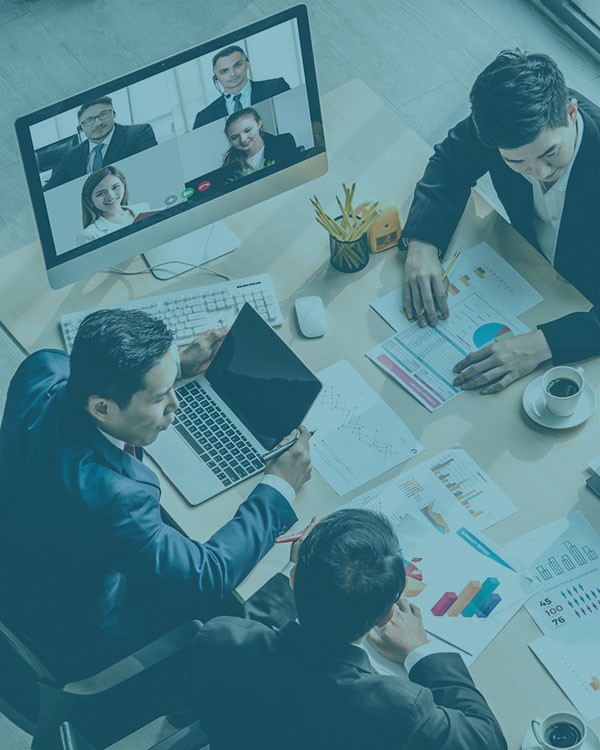 Transform your fund operations and delight your investors with the industry's most innovative software.
Quantium powers some of the most prominent FOF, private equity and venture capital firms, with over $75 billion AUM on our platform globally.
Designed by investors, for investors
Quantium's suite of solutions is designed for private markets professionals across many different firm types, teams and functions, to optimise fund management, portfolio management and investor servicing.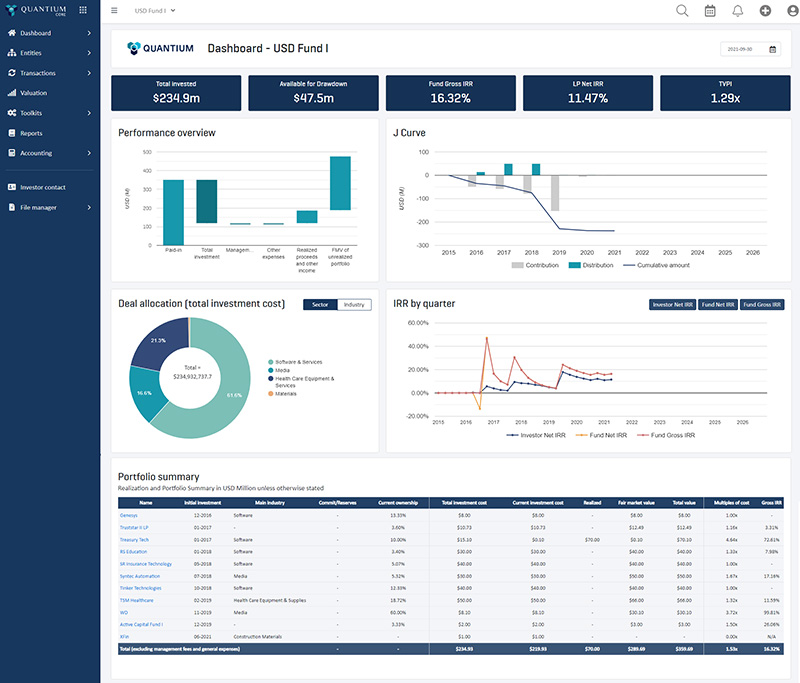 Our Clients
Trusted by leading asset managers
"From the first point of contact and throughout the implementation process, the Quantium team was exceptionally hands-on, proactive and agile. They impressed with their thoughtful questions about what ACE Alternatives was hoping to achieve – they know their business inside and out."
"Quantium is a knowledgeable, trusted partner with deep insights into private markets operations, and helped us with complex fund structure data management. I'd highly recommend Quantium to GPs/LPs looking for a truly modern, user-friendly fund and portfolio management system."
"With Quantium, we have a single source of truth for our fund management workflows, including shadow accounting to cross-check our fund admin's data and post-investment management. Quantium has also automated our investor reporting, which allows our team to focus on high-value tasks. We are extremely impressed with the smooth implementation process at Quantium as well as the system itself."
"Quantium is an integral part of Golden Gate's operations, providing us with easy, accessible fund and portfolio data as well as actionable insights through their portfolio monitoring services. Their team's expertise in how LPs monitor and evaluate investments makes them an ideal operating partner for high-performing venture firms. The team has also been extremely helpful in customizing the platform to make sure it suits the specific needs of our firm."
"Quantium's data analytics and strategy solutions are top-notch. They provide deep insights that help us make quick, informed decisions and save us valuable time by automating tedious data analysis tasks. Highly recommended!"
https://www.quantium.pe/wp-content/uploads/2023/12/Quantium-and-Microsoft-Azure.png
1200
750
Quantium Technology
Quantium Technology
https://www.quantium.pe/wp-content/uploads/2023/12/Quantium-and-Microsoft-Azure.png
https://www.quantium.pe/wp-content/uploads/2022/09/Singapore-Quantium.png
1536
937
Quantium Technology
Quantium Technology
https://www.quantium.pe/wp-content/uploads/2022/09/Singapore-Quantium.png
https://www.quantium.pe/wp-content/uploads/2023/11/PEW-EU-Awards-2023-social-banners-S.jpg
2446
1223
Quantium Technology
Quantium Technology
https://www.quantium.pe/wp-content/uploads/2023/11/PEW-EU-Awards-2023-social-banners-S.jpg